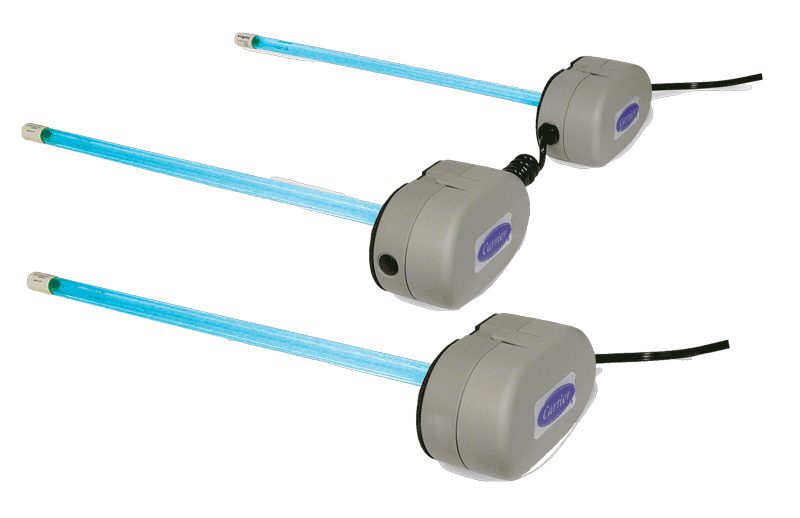 UV Light Services in Mason, OH
With proper installation, UV lights work effectively in eliminating airborne viruses, mold spores, bacteria, and more. Working with your HVAC system, these lights can make your home or office building a much healthier environment. UV Lights effectively sanitize indoor air and destroy undesirable organisms like mold, bacteria, viruses, and mildew. UV lights that are installed in an HVAC system neutralize airborne contaminants that have made their way into a home's air ducts. These contaminants can accumulate or grow, which will cause the system to work harder. Homeowners who have decided to install UV lights in their HVAC system find that these products are particularly effective in improving airflow. Additionally, maintenance costs decrease while the system's efficiency improves. Ultra Violet Lights also minimize allergen presence, reduce illness, and eliminate odors. If a UV Light installed in your HVAC unit is appealing to you, call one of our team members at Mason Heating & Air today to see what it will take to have a set installed in your HVAC system.
(513) 496-2477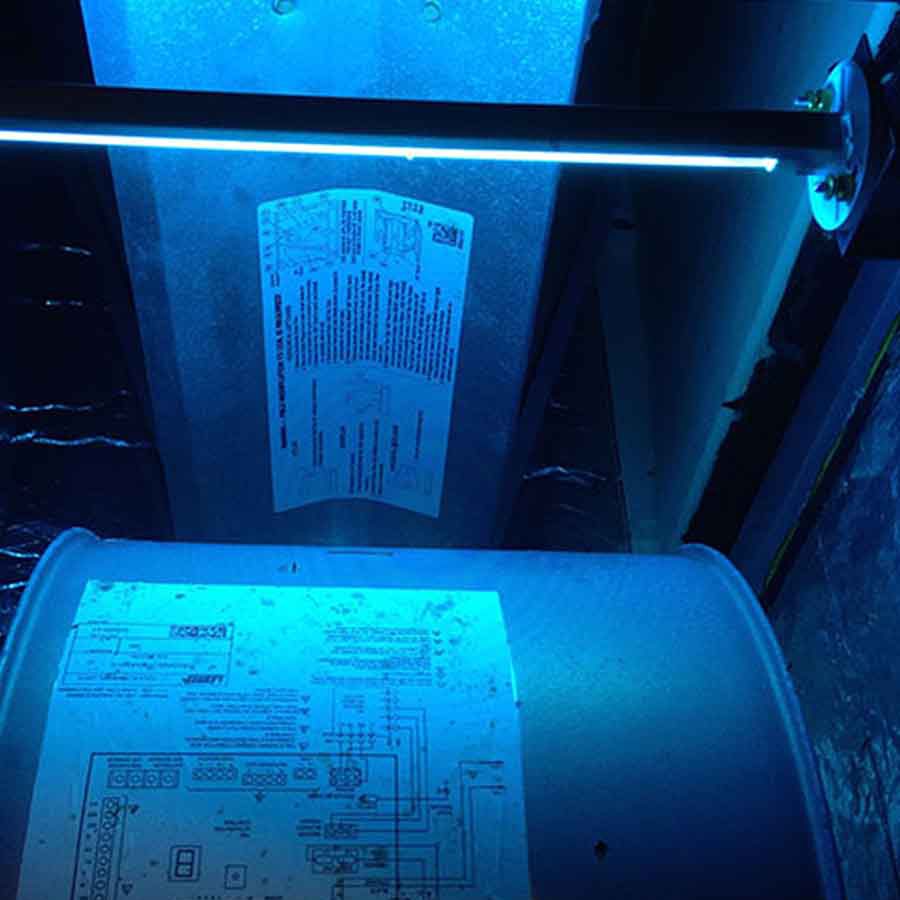 What is a Residential UV Light System?
A residential UV Light System is an air quality product installed inside the HVAC system, which is advantageous to both the equipment and the homeowner. Years ago, UV Lights were used only in certain environments like laboratories and hospitals. Presently, however, we sell and install a residential line of UV Lights for protection against hazardous organic airborne particles. UV lamps are extremely beneficial to those who are vulnerable to allergens and other organic particles because they kill organisms such as germs, bacteria, and viruses as they pass through the light. Overall, ductwork UV Lights or Air Germicidal HVAC lights are designed to eliminate airborne allergens and pollutants going through your HVAC return vents. They are hard wired into the system and coordinate with the blower motor, which means they turn on and off with it to conserve energy. We also offer Blue Tube UV Light Installation at competitive prices. These are great add-on products when it is time to upgrade your HVAC equipment or when repairs are made to your home heating or cooling unit.
Benefits of UV Lights in Mason, OH
Home comfort and air quality go hand in hand. Mason Heating & Air goes beyond home comfort to offer healthier indoor air environments for everyone. Below are some of the benefits of UV lights: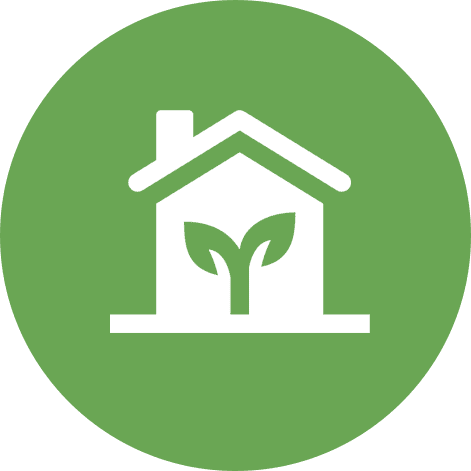 Reduce Mold & Mildew
Fungal contamination from HVAC units is a common issue that homeowners should not ignore. This can cause allergic rhinitis and infectious diseases as well as the spread of asthma-inducing organisms and other diseases.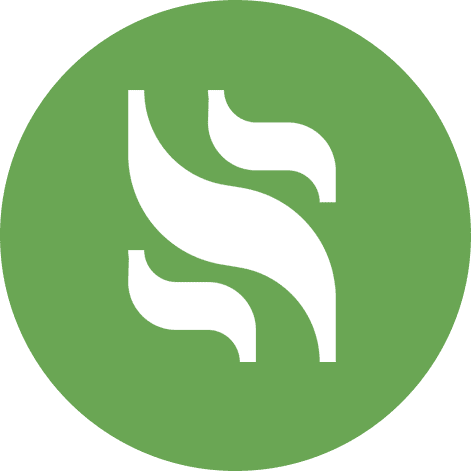 Improve Indoor Air Quality
UV lights improve indoor air quality by eliminating organisms that could make you sick or cause your sinus passages to flare up. Aside from airborne fungi, UV lights fight pollutants that come from air-handling units and fiberglass insulation.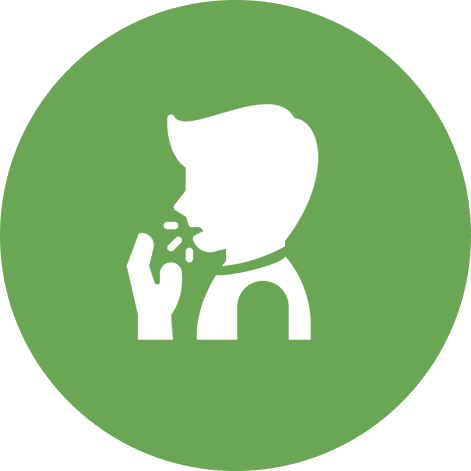 Disease Prevention
Residential HVAC systems circulate air throughout every room in the house. If one person is sick, airborne viruses and bacteria can be dispersed to where the healthy people are in the home. UV lighting eliminates organic buildup on cooling coils, drain pipes, and ductwork.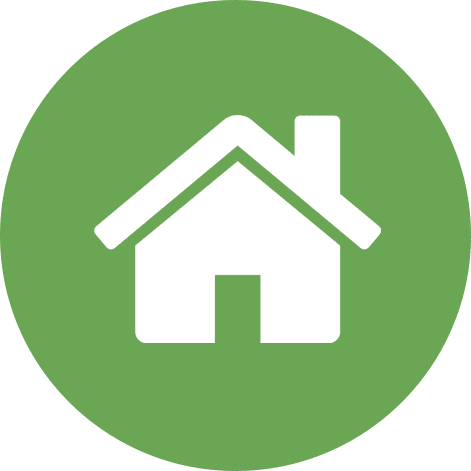 Improved Airflow
Airflow is crucial with HVAC equipment. Ultraviolet-C (UV-C) technology has had a beneficial effect in heating and cooling systems since the 1990s. UV lights enhance indoor air quality by killing germs and pathogens as well as aid in eliminating excessive moisture.
General UV Light Frequently Asked Questions
At Mason Heating & Air, we're family-owned and we're part of the Five Star Heating & Cooling Group Family, which means more benefits passed along to our loyal customers. We strive to make your experience as quick, easy, and painless as possible, and one that you'll tell your family and friends about. Call us today at (513) 496-2477 to answer any of your HVAC questions in Mason, Ohio.
Are UV Lights worth it?
In the appropriate conditions and with professional-grade installation, UV lights in an HVAC system can be remarkably effective at killing viruses, mold, bacteria, and more. The two working together can make your home or office building a much cleaner and healthier environment for everyone.
Do I need a UV light for my air conditioner?
Ultraviolet light for A/C systems provide a broad range of benefits. When you use UV lights, there is improved efficiency and significantly reduced energy consumption. Keep in mind that when your cooling system uses less energy, not only does it save you money but it also helps the environment.
How do UV Lights work?
Air sterilization via UV Light is also known as an In-Duct UVC system. Using ultraviolet light radiation, the UV-C light disinfects the air as it goes through the return air ducts. By intensifying the reflective surface inside that section of the ductwork, the UV-C light is maximized in all directions, making it work more efficiently.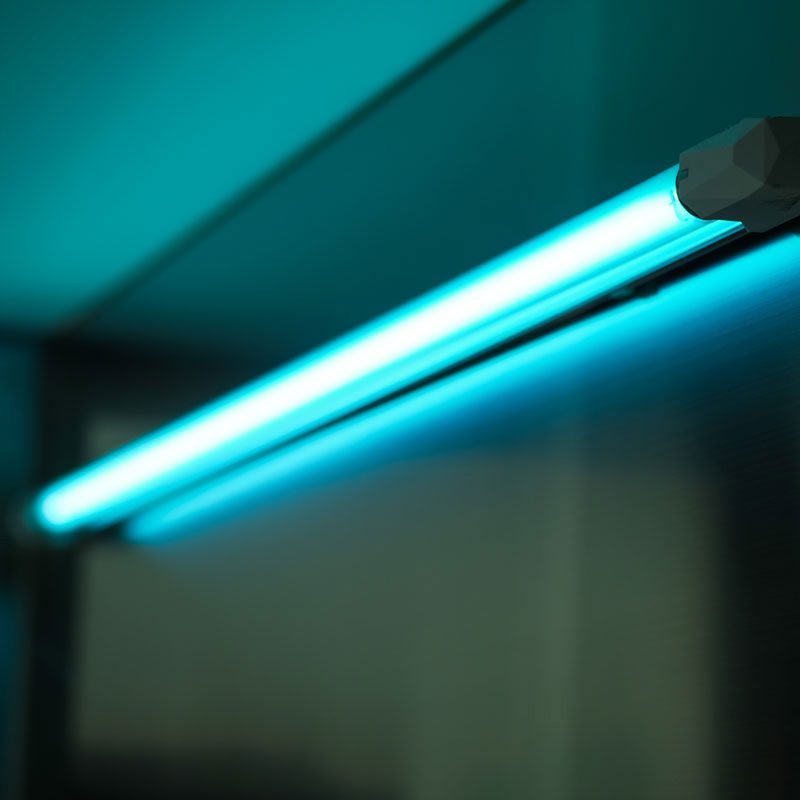 Buy Today, Pay Over Time With HVAC Financing in Mason, OH. 
At Mason Heating & Air, we offer our customers in Cincinnati, Ohio and the surrounding areas several credit options and special HVAC financing options to fit any budget regardless of your credit score. Keep in mind; there are certain things within your household that you should not DIY, and when it comes to your home's HVAC system, it's best to trust the experts. If you are struggling to find affordable financing for your HVAC repair or installation, we encourage homeowners to contact Mason Heating & Air and check out our financing options. 
Trust The Experts at Mason Heating & Air
Our Vans Are Fully Equipped.
When you schedule services with Mason Heating & Air, you're guaranteed that we'll show up on time with a service van fully stocked with all the latest in HVAC technology. We come prepared to repair or replace virtually all system parts, including blowers, switches, pilot lights, control boards, air filters, heat exchangers, heat strips, and more!