Experience the Five Star Difference in Middletown, Ohio
Middletown is a suburb located in Butler and Warren counties in the southwestern part of Ohio, 17 miles north of Mason, Ohio. Its 26 square miles of land is home to around 50,000 people and 20,000 families. 
While in town, summer visitors can check out Aqua Adventures — a waterpark packed with waterslides, inflatables, paddle boarding, and an obstacle course which is open Memorial Day through Labor Day.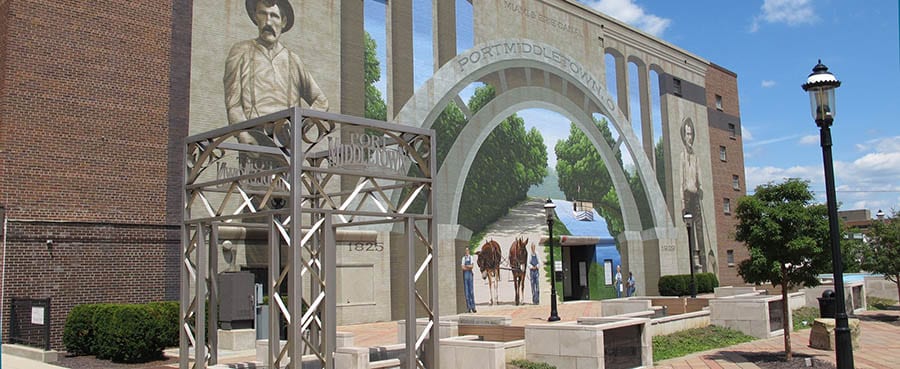 Mason Heating & Air is proud to serve Mason, Ohio, and surrounding areas. With our stress-free and quick scheduling options, we are here to help you. Call us today at (513) 496-2477 to speak to one of our courteous customer service representatives, or schedule online with our convenient online form and we'll contact you shortly to schedule an appointment. We look forward to providing you with the best HVAC services in the community.
Local Reviews
for Middletown, OH
Powered by Nearby Now
---
Jeffery R.
157770
Near
Renaissance Blvd,

Middletown

,

OH

45005
Hassan H.
156951
Near
Jewell Ave,

Middletown

,

OH

45042
Hassan H.
157071
Near
Terrace Dr,

Middletown

,

OH

45044
Jeffery R.
156877
Near
Mohawk St,

Middletown

,

OH

45044
Hassan H.
I completed a heating tune up on a ICP Gas Furnace. I visually inspected the unit. Checked voltages, amps and pressures. Completed combustion analysis. Cycled and monitored system. Operating normally at this time.
Near
Joshua Cir,

Middletown

,

OH

45044
Hassan H.
I completed a diagnostic on a Trane gas furnace and found the breaker was hot, which indicates it to be weak. The customer is having an electrician look at that. I also found that the thermostat had failed to connect to the heat pump. The customer wanted me to replace it. I ran the system.
Near
Bonita Dr,

Middletown

,

OH

45044
Hassan H.
I gave an estimate to install a Amana 80% 60,000 BTU Up-Flow Gas Furnace included is a WARRANTY: 2 YEAR UNIT REPLACEMENT-LIFETIME HEAT EXCHANGER-10 YEAR PARTS Price includes new furnace, thermostat, required venting, required electrical, required gas piping, required duct adjustment, removal of old equipment, tax and installation complete.
Near
Towne Blvd,

Middletown

,

OH

45044
Donald R.
Upon arrival I completed a Half Install of a Five Star 80% Gas Furnace FSGMES80/FSGCES80 (Up to 100,000 BTU) Price includes removal of old equipment, complete install of new furnace and thermostat (including necessary venting, electrical gas connections, duct adjustments) and tax. The system is operational upon departure.
Near
Middletown

,

OH

45005
Donald R.
I arrived to do a diagnostic on a heil gas furnace I No heat upon arrival found the flue pipe was completely disconnected from where it connects going through the ceiling dumping flue gases in the closet. I also found the flame sensor complete dirty. Removed flame sensor and cleaned it. Reattached the flue pipe added support brackets in the proper positions also used zip screws to secure the connections went over the many past screw holes with chrome tape. Performed a combustion test during system testing. CO-24P O2-10% Stack temp-394 degrees Found no issues at this time.
Near
Middletown

,

OH

45005
Why Choose Mason Heating & Air for Your HVAC Services in Middletown, Ohio?
At Mason Heating & Air, our number one focus is you! It may sound cliche, but you are more than a customer. We want you to feel like family. We are a family-owned business and we understand you can call anyone for your HVAC system. However, our goal is that you never need to worry about calling someone else because when we treat you like family, you will receive honest diagnostics, a next steps walk through that keeps you and your budget in mind and peace of mind knowing that you are in good hands.
With our Customer-Focused Hours, we can schedule you from 7 AM – 9 PM Monday-Sunday. We know that your HVAC system doesn't just work when you are at work – so, at Mason Heating & Air, our extended hours help keep your HVAC system up and running when you need it most. When it comes to your heating & cooling needs for your home, trust the experts at Mason Heating & Air.
Indoor Air Quality Services
$69 Diagnostic Service Call