Experience the Five Star Difference in Monroe, Ohio
Founded in 1817, the city of Monroe is a thriving community with a population of approximately 13,500 located between Dayton and Cincinnati along I-75. Monroe has a land area of approximately 17 square miles and continues to experience well-rounded growth in retail, residential, and industrial projects.
Monroe holds that small-town feeling with the ease of access to places of employment, shopping, and transportation. Monroe is home to the 'Midwest's Largest and Most Colorful Market,' Traders World.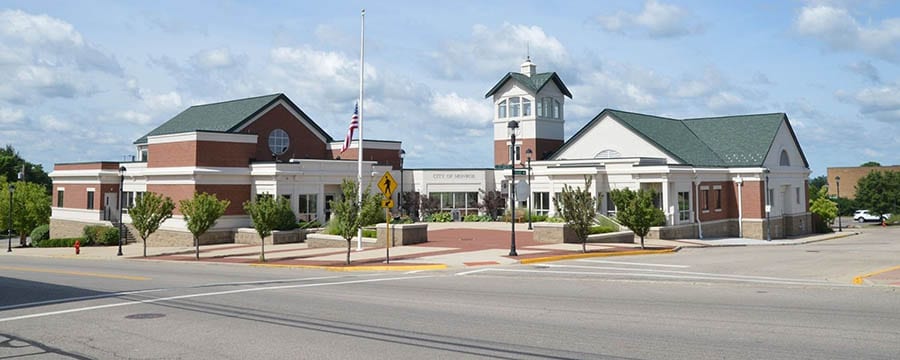 Mason Heating & Air is proud to serve Mason, Ohio, and surrounding areas. With our stress-free and quick scheduling options, we are here to help you. Call us today at (513) 496-2477 to speak to one of our courteous customer service representatives, or schedule online with our convenient online form and we'll contact you shortly to schedule an appointment. We look forward to providing you with the best HVAC services in the community.
Local Reviews
for Monroe, OH
Powered by Nearby Now
---
Gage R.
158329
Near
Deneen Ave,

Monroe

,

OH

45050
Hassan H.
I provided an estimate.
Near
Douglas,

Monroe

,

OH

45050
Hassan H.
I went to the customer's home to work on a Five Star gas furnace and found the pressure switch connected to the inducer housing was stuck closed, due to a little drop of water stock in the hose causing the pressure to stay closed. I ran the system after fixing for 20 minutes with no further issues.
Near
Hocking Meadow Cir,

Monroe

,

OH

45050
Donald R.
No heat upon arrival I found the inducer motor and flue collector box full of water. I removed the condensate trap it was clear. I removed all hoses from the flue collector box it still held water. The flue collector box was slightly warped and the gaskets were bad. I gave the customer different options for repair or replace and they chose to replace the furnace having a new one installed Friday .
Near
Bridle Pass Way,

Monroe

,

OH

45050
Hassan H.
A half install is scheduled for 11/18/21.
Near
Brittony Woods Dr,

Monroe

,

OH

45050
Why Choose Mason Heating & Air for Your HVAC Services in Monroe, Ohio?
At Mason Heating & Air, our number one focus is you! It may sound cliche, but you are more than a customer. We want you to feel like family. We are a family-owned business and we understand you can call anyone for your HVAC system. However, our goal is that you never need to worry about calling someone else because when we treat you like family, you will receive honest diagnostics, a next steps walk through that keeps you and your budget in mind and peace of mind knowing that you are in good hands.
With our Customer-Focused Hours, we can schedule you from 7 AM – 9 PM Monday-Sunday. We know that your HVAC system doesn't just work when you are at work – so, at Mason Heating & Air, our extended hours help keep your HVAC system up and running when you need it most. When it comes to your heating & cooling needs for your home, trust the experts at Mason Heating & Air.
Indoor Air Quality Services
$69 Diagnostic Service Call