Expert Heating Services in Mason, Ohio – Repair, Maintenance and Installation
Whether your current heating system needs to be replaced, repaired, or simply needs maintenance, Mason Heating & Air is the company to call. Even though we'd love to fix your heating system, we'd rather regularly service your equipment BEFORE you need emergency repairs, saving you stress and money in the long run. We recommend additional non-emergency replacements and upgrades that can help extend the life and efficiency of your system.
This gives you the details and time to contemplate what you would like to do with your system before you're on the spot and have to make a quick, long-term decision. Make sure your furnace or heating system works reliably in those cold, Ohio winter months. Whether your heating equipment is malfunctioning, needs servicing, or is ready for a replacement, Mason Heating & Air provides the heating services you need: heating repair, maintenance, and new system installation.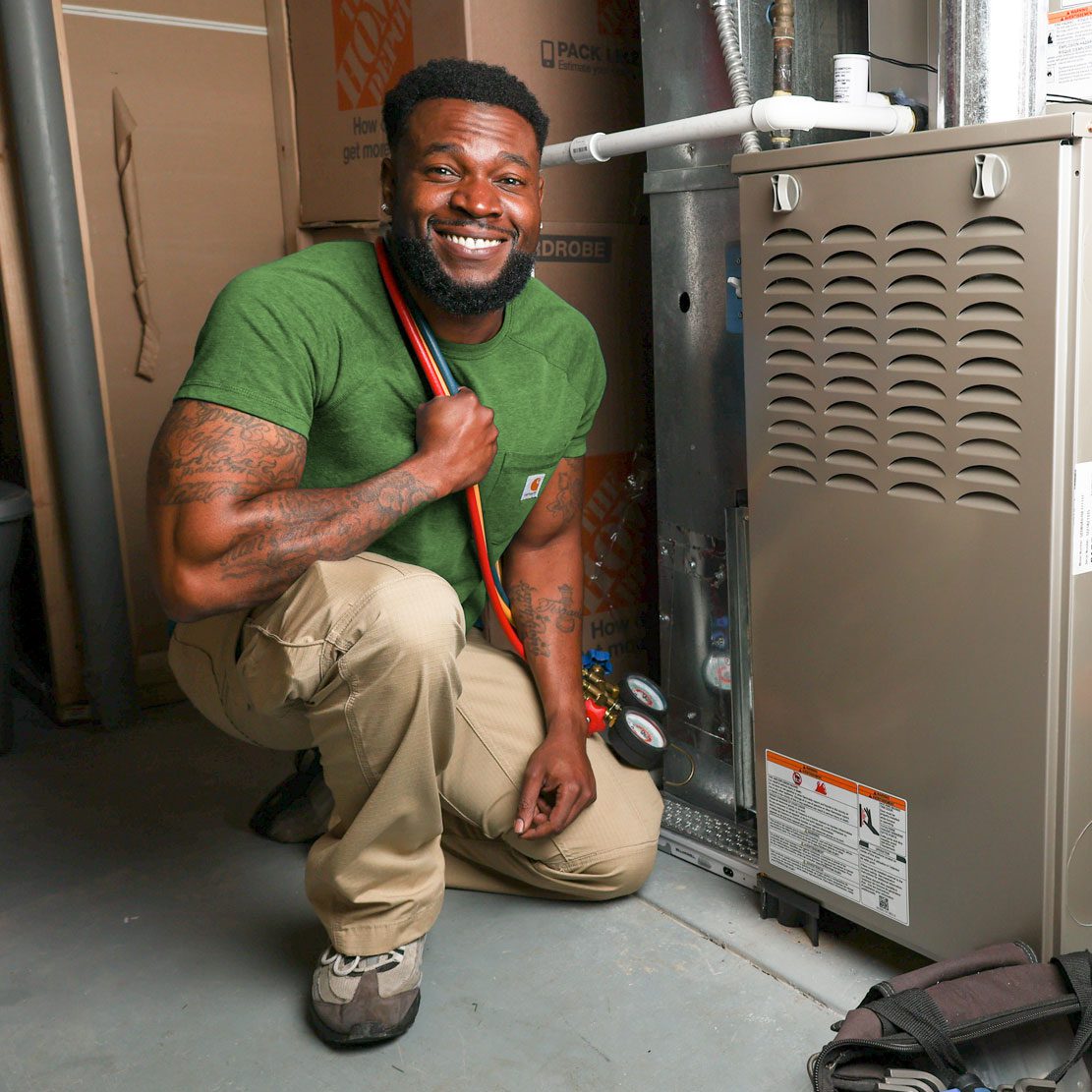 Heating & Furnace Repair in Mason, Ohio
A majority of the time, if you're having problems with your furnace, we can repair it in one day. While we're at your home, we can give you an assessment of your system and give you an idea of how much life it has left. Our HVAC technicians are friendly, expertly trained, and courteous. We don't try to upsell you to a new system when the old one works fine, as some companies do. We understand that you work hard for your money and we strive to give you the best bang for your buck.
Heating & Furnace Maintenance in Mason, Ohio
As we say in the HVAC industry, it's always better to be proactive with your heating system than reactive − it will pay off in the end. Here at Mason Heating & Air, we offer a maintenance plan to meet your budget. While it might be a little out of pocket to have a highly-skilled technician come to your home to service your system, studies show it actually saves you money, time, and peace of mind in the long run.
Benefits of Furnace Maintenance
Lower Utility Bills
Extend the Life of Your Furnace
Less Need for Replacements
Heating & Furnace Installation & Replacement in Mason, Ohio
If you have a furnace that needs to be replaced, call us first. We're your local, trusted team for furnace replacement. If you need a new heating system, you have a lot of options to select from when you call us for installation. Our experienced heating experts can assist you in deciding which option will be best for your specific situation. Whether you want to look into electric heat pumps or would prefer a natural gas furnace, we've got you covered! Our technicians will provide knowledgeable options to help you choose the best heating replacement option to last you a long time.
Buy Today, Pay Over Time With HVAC Financing. 
At Mason Heating & Air, we offer our customers in Cincinnati, Ohio and the surrounding areas several credit options and special HVAC financing options to fit any budget regardless of your credit score. Keep in mind; there are certain things within your household that you should not DIY, and when it comes to your home's HVAC system, it's best to trust the experts. If you are struggling to find affordable financing for your HVAC repair or installation, we encourage homeowners to contact Mason Heating & Air and check out our financing options. 
Trust The Experts at Mason Heating & Air
Our Vans Are Fully Equipped.
When you schedule services with Mason Heating & Air, you're guaranteed that we'll show up on time with a service van fully stocked with all the latest in HVAC technology. We come prepared to repair or replace virtually all system parts, including blowers, switches, pilot lights, control boards, air filters, heat exchangers, heat strips, and more!