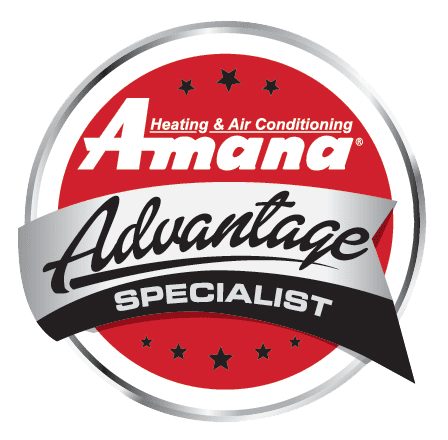 Mason Heating & Air is Your Local Amana Brand Dealer

Instant Online Estimate
Get a Free Quote

Visit Amana's Website
View Now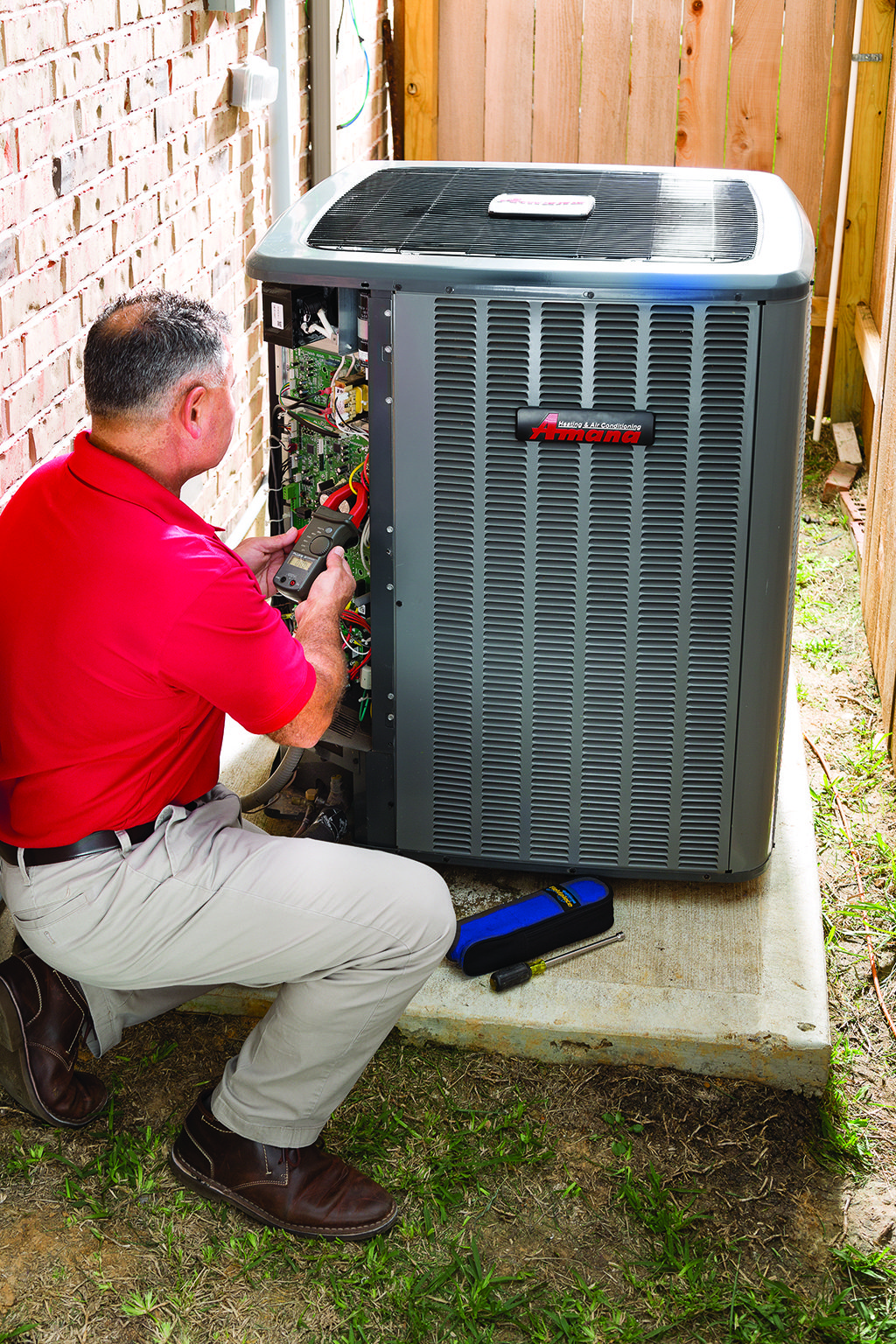 We're Proud to Partner With a Trusted Name in HVAC
Of all the home comfort systems available on the market today in the U.S.A., the Amana brand's long legacy of comfort, reliability and efficiency have without exception set them apart from the other HVAC brands on the market as being tried, tested, and truly worth every last penny in pricing. Amana brand heating and cooling units are part of a proud historic American legacy being one of the nation's most respected and trusted HVAC brands. Amana is American to the core! And we appreciate their commitment to keeping the company's manufacturing operations — from first draft and design all the way to fabrication and assembly — right here in the good old United States of America. Amana is made with American hands on American soil — made by Americans for Americans. Amana is American-made and made to last.
Going back more than eight decades ago in Amana, Iowa, this outstanding heating and cooling company became an instant success, widely known throughout the country for making durable and dependable products that are second to none. Amana makes everything from basic household appliances and refrigeration units to home cooling systems, heat pumps, furnaces, and full home heating systems of all sizes. Several generations of Americans have enjoyed and appreciated the dependable performance and longevity provided by the All-American Amana Brand and they continue to provide homeowners the same exceptional quality and dependability to this day
Today, Mason Heating & Air is proud to partner with Amana and become a part of this growing American legacy by selling and installing Amana's fine HVAC equipment at competitive prices with a customer satisfaction guarantee across the board. Amana brand heating and air conditioning is part of one of the heating and cooling industry's leading manufacturers of energy-efficient HVAC systems. Additionally, Amana enjoys access to worldwide resources that ensure outstanding technology, manufacturing, testing and production with strong warranties for homeowners buying their HVAC systems.
A History of American Quality and Innovation
American homeowners have been depending on premium, long-lasting Amana brand products going all the way back to 1934, when Middle Amana, Iowa, native George Foerstner was challenged to see if he could design and build a beverage cooler that was functional and dependable. Although they were still very new, the Amana brand successfully met that challenge and . Then, he manufactured the first upright DeepFreeze for the home. Then, two years later, the company introduced another innovative product that quickly became indispensable for grocery stores and restaurants. That product was the first walk-in beverage cooler, which was also called a cold storage locker.
Although they eventually branched out from refrigeration, the young company quickly became a successful American institution in the design and manufacture of a wide array of innovative appliances that have revolutionized the quality of life in our modern times. Among these many innovative products were things like the Amana brand Radarange and the first portable microwave oven. Additionally, they began making and selling high-quality home heating and cooling systems designed to last.
Once that happened, the residents of Amana, Iowa, started a long history of pioneering, innovation and exceptional craftsmanship that changed the industry. Today, that spirit continues in the manufacturing of quality Amana Heating and Air Conditioning systems. From the technology used in the company's unique Million-Air heat exchanger to the use of high-quality filter driers in their air conditioning units and heat pumps, the company and its leaders have kept their strong commitment to the Amana brand's legacy of building and designing heating and air conditioning products that are built to last a long time. Time after time throughout the years, they've been recognized as the brand responsible for some of the most energy-efficient gas furnaces on the market. To stay true to this tradition of excellence, Amana's Heating and Air Conditioning systems are assembled in the U.S.A. in their state-of-the-art facilities in Tennessee and Texas.
We Believe In Providing Peace of Mind
When you buy an Amana furnace, heat pump or A/C from us, you can rest assured with your new home comfort equipment with peace of mind knowing you're covered! Amana's Lifetime Unit Replacement Limited Warranty, Lifetime Compressor Limited Warranty, Lifetime Heat Exchanger Limited Warranty, Limited 10-Year Parts Warranty and Limited Two-Year Unit Replacement Warranty gives you all the coverage you could ever possibly need. With HVAC systems costing as much as they do, you can't put a price tag on peace of mind. This company stands behind all its products without exception for a reason. And it's simple really, Amana and company make these products with exceptional quality, exceptional parts and exceptional skills and design. To top it off, they go to great lengths to rigorously test each product, including an actual run test while each peace of equipment is still on the assembly line.

Amana Brand is Synonymous with American Pride
From generations ago to present day, the Amana brand's "American Pride" legacy has only grown stronger. Although a lot of other HVAC manufacturers have moved to another country, or plan to move their equipment production to somewhere outside of the United States in the near future, Amana brand's parent company has invested more than $400,000,000 in funds to build a brand new state-of- the-art Daikin Texas Technology Park in the U.S. The park is located just outside of Houston, Texas. The facility is 4.2 million square feet in size, with a 94-acre roof.
By keeping their manufacturing operations here in the U.S.A., the Amana brand looks forward to giving customers the power to:

Help keep American jobs in America

Benefit from the strong innovation and productivity of the American worker

Embrace domestic delivery of quality products that are reliable and built to last
Daikin Texas Technology Park
As we've noted, the Daikin Texas Technology Park is the largest HVAC complex in the United States. The facility was carefully designed from the ground up to encourage innovation and collaboration giving homeowners the absolute best products and services for the best prices. In general, the Daikin Texas Technology Park matters because of the following:
Product Capacity and Availability
Increased flexibility and expanded capacity to respond to customer demands better.
Product Quality and Overall Reliability
Close collaboration with Daikin, the world's largest and most respected air conditioning, heat pump and furnace manufacturer
Production and Technology
Features more than $100,000,000 in investments for state-of-the-art manufacturing equipment and innovative assembly line technology
Product Development
Shows commitment to the U.S.A. as well as to the Amana brand
Teamwork, planning and innovation creates more efficient products that are more reliable for homeowners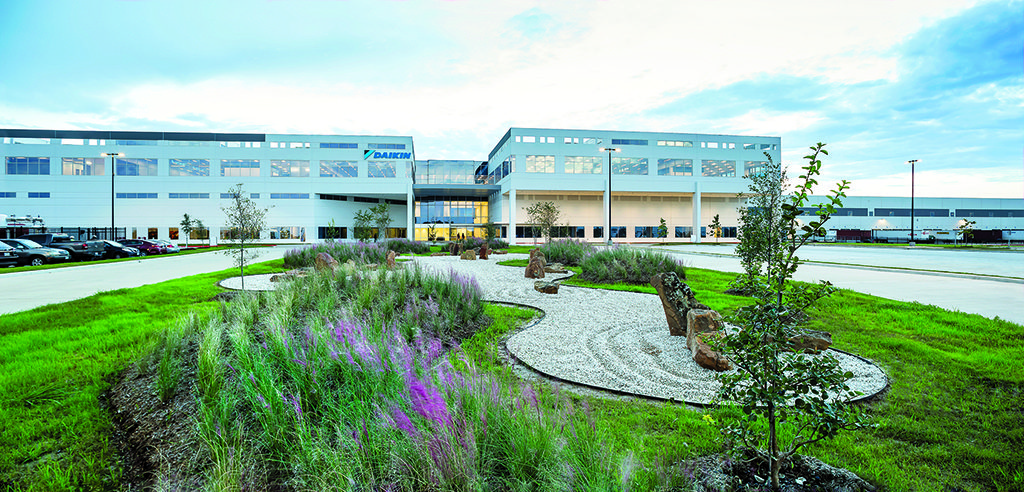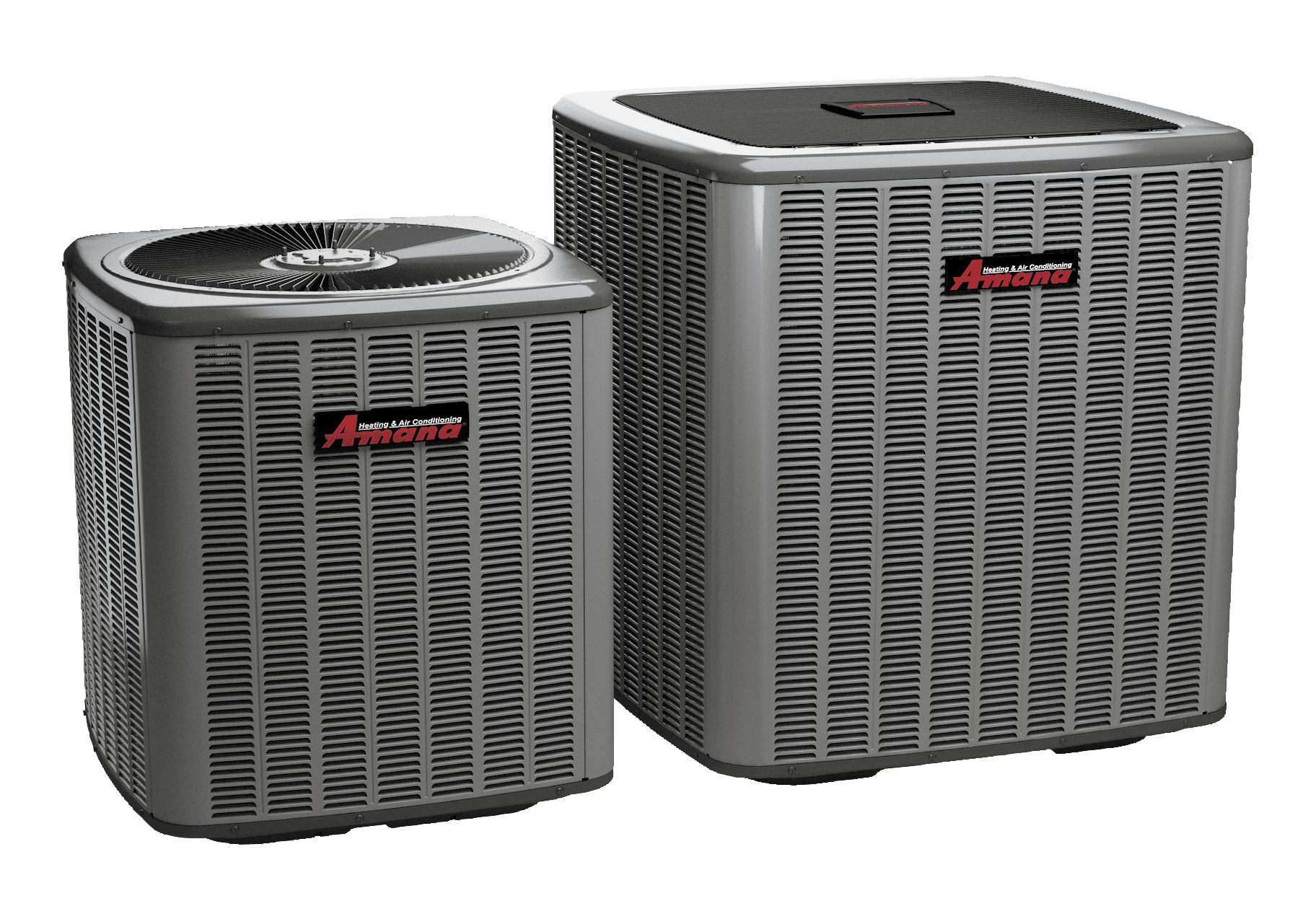 Trust Mason Heating & Air to Deliver a Five Star Experience
Anytime a homeowner is looking at replacing an old, or inefficient heating unit, air conditioning unit, heat pump or home cooling system, they know they can turn to their local heating and cooling experts, experts who are reputable and well known. In fact, studies show when it comes to replacing something complex like an HVAC system — 90% of homeowners depend on their trusted local HVAC dealer or local HVAC contractor to make the best decision helping them find the best system and company brand name for their unique situation and their unique home and needs.
Because homeowners have come count on our professional expertise here at the Five Star Family, we strive to make the best decisions and invest in the best HVAC brand for every homeowner we serve without exception. In short, we truly trust the Amana Brand, an All-American HVAC equipment manufacturer, because Amana is a tried and true and widely known as being a highly reputable company. Amana is quite simply among the best. The company has spent generations building a strong legacy of reliability with an eye on exceptional quality without a question. By partnering with Amana, we are able to offer our highly-valued customers the best. We also offer peace of mind with industry-leading equipment warranties at the absolute best possible prices. Using equipment and products that are strictly assembled on American soil enables us to do this. As an installer and dealer, keep in mind we have outstanding consumer reviews to back up our quality of products and level of customer service and workmanship.
Because the quality of these systems and how long they last affect an HVAC contractor's reputation, it's no wonder why HVAC dealers choose Amana brand equipment.